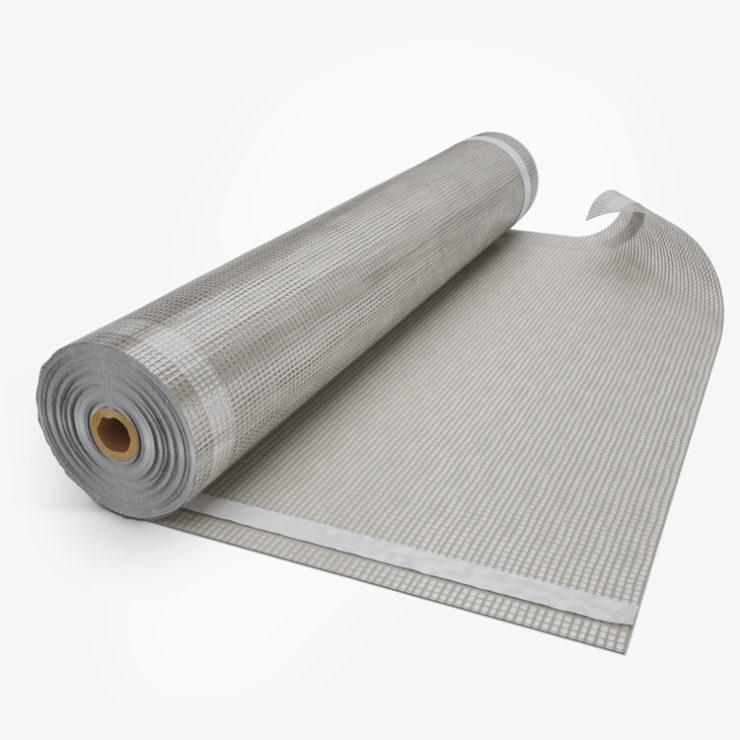 Exterior
E2zero® 6 mil Laminate
Effective moisture sealing barrier for existing crawlspaces or under-slab constructions.
Order a free product sample
Product Details
The E2ZERO 6 mil Reinforced Extrusion Laminate is used as a vapor retarder for solid ground floors (crawlspaces) or under-slab constructions not subject to hydrostatic pressure.
The membrane resists moisture migration from soil into the building envelope when properly installed.
Specification
Composition: Membrane made of double PE layers with integrated reinforcement mesh and integrated self-adhesive tapes.
Perm: 0
Surface weight: 100 g/m²
Shelf life: Max. 1 year in cool and dry conditions, protected from UV radiation.
Color: Transparent
Tensile strength length MD, (EN 12311-1): 186 N / 50 mm
Tensile strength length CD, (EN 12311-1): 126 N / 50 mm
Tearing resistance MD, (EN 12310-1): 195 N
Tearing resistance CD, (EN 12310-1): 210 N
Elongation MD, (EN 12311-1): 16 %
Elongation CD, (EN 12311-1): 16 %
Fire behavior (EN 13501-1): class F
Further technical data available upon request.
Subject to change without notice in line with product advancements.
Application
The E2ZERO 6 mil Reinforced Extrusion Laminate can be used in most existing crawlspace and under-slab constructions. The barrier should be installed gas tight, hence the barrier membrane should be bonded /sealed to the surrounding perimeter and also pipes, cables, etc. penetrating the membrane must be sealed gas tight. The sub-structure beneath the crawlspace should be free of topsoil and vegetable matter and must be flat, even and filled with a clean grade hardcore which is then properly compacted. A surface blinding of minimum 2" soft sand should then be applied to prevent puncture of the barrier during installation. The integrity of the barrier membrane must be maintained during installation!
Note: Always confirm compliance with local building requirements prior to installation.
WARRANTY:
Backed by a limited product warranty for product replacement from E2zero.
Complementing E2zero® Components