/
E2zero® Double-sided Butyl Tape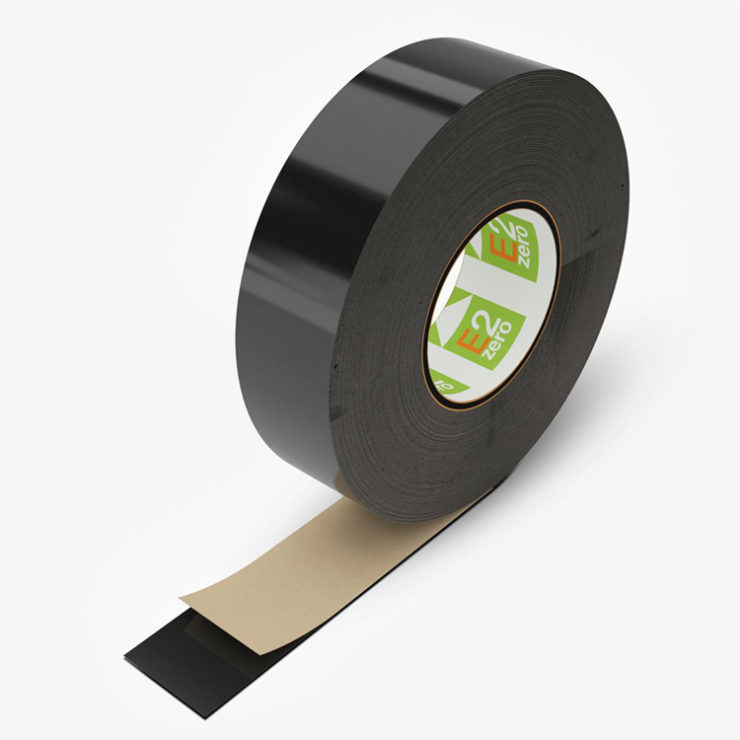 Exterior
E2zero® Double-sided Butyl Tape
Butyl-based double-sided adhesive layer. Ideal to seal overlaps of radon and vapor barriers.
Order a free product sample
Product Details
The self-adhering E2ZERO Double-sided Butyl Tape is a flexible, tough and tear-resistant tape for exterior use to seal overlaps of radon and vapor membranes and is also used to bond and seal membranes to concrete, masonry, wood, metal, and other surfaces (perimeter).
Size: 2 inches x 50 feet.
Composition: Double-sided adhesive sealing tape with a special butyl rubber adhesive and release liner made of silicone paper.
Temperature resistance: -22°F to 176°F
Minimum application temperature: 41°F to 104°F
Shelf life: Max. 1 year in cool and dry conditions.
Color: black (butyl adhesive)
Not resistant against: Oil, many organic solvents, e.g. benzene
Tensile strength (DIN EN 14410): ≥ 70 N / 25 mm
Elongation at break (DIN EN 14410): ≥ 15 N
Peel strength (IPM 5009): ≥ 20 N / 25 mm
Tack: Extremely high
Further technical data available upon request.
Subject to change without notice in line with product advancements.
Application
E2ZERO Double-sided Butyl Tape functions solely as a sealant and should not be used as a load-bearing connector. For a permanent connection, the substrates should be firm/taut, dry, smooth, and free of dust, sawdust, silicone and grease. Do not adhere to frozen surfaces. Surfaces must be suitable for permanent bonding. If in doubt, an adhesion test is recommended to verify proper performance and durability of the bond. The greater the pressure applied, the better the performance of the tape.
Note: Always confirm compliance with local building requirements prior to installation.
­­­­­­­­­­­­­­­
WARRANTY:
Backed by a limited product warranty for product replacement from E2zero.
Complementing E2zero® Components