/
E2zero® Flexible Butyl Sealing Tape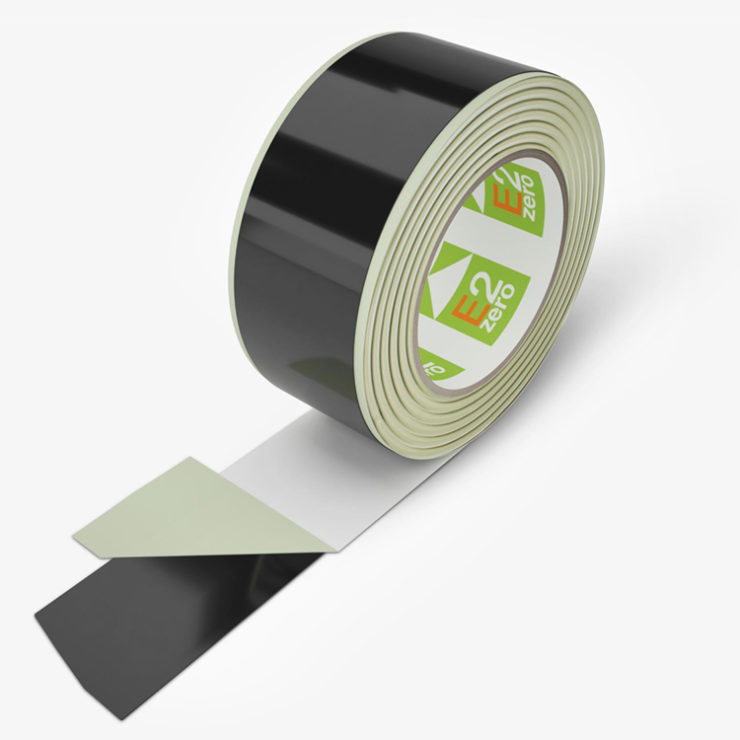 Interior & Exterior
E2zero® Flexible Butyl Sealing Tape
Highly flexible sealing tape for interior and exterior use. Ideal for sealing difficult connections around corners, pipes, cables, ducts, etc.
Order a free product sample
Product Details
Self-adhering E2zero® Flexible Butyl Sealing Tape is an all-purpose super-flexible tape for interior and exterior use to provide radon-, vapor and air- air tightness. The extremely flexible and stretchable tape is ideal to seal penetration areas around pipes, cables and ducts, but also difficult connection details (corners, edges, etc.).
Specification
Size: 2 inches x 33 feet.
Composition: Butyl rubber adhesive with special PE-film covering. Release liner made of silicone paper with overlap on both sides
Temperature resistance: -22°F to 176°F. At increasing temperatures the adhesive mass becomes softer and stickier.
Minimum application temperature: Apply at temperatures between 41°F and 104°F
Shelf life: Max. 1 year in cool and dry conditions, protect from UV radiation. Keep in cool (41°F – 77°F) and dry conditions, protect from UV radiation during transportation and storage at building site.
Color: Black (butyl rubber), transparent (PE-film), white (silicone paper)
Tensile strength (DIN EN 14410): > 20 N / 25 mm
Elongation at break (DIN EN 14410): > 300%
Adhesion (DIN EN 1939): ≥ 30 N / 25 mm
Tack: Very high, extremely high adhesion.
Further technical data available upon request. Subject to change without notice in line with product advancements.
Application
E2zero® Flexible Butyl Sealing Tape functions solely as a sealant and should not be used as a load-bearing connector. For a permanent connection, the substrates should be firm/taut, dry, smooth, and free of dust, sawdust, silicone and grease. Do not adhere to frozen surfaces. Surfaces must be suitable for permanent bonding. If in doubt, an adhesion test is recommended to verify proper performance and durability of the bond. The greater the pressure applied, the better the performance of the tape.
Note: Always confirm compliance with local building requirements prior to installation.
WARRANTY
Backed by a limited product warranty for product replacement from E2zero.
Complementing E2zero® Components
Interior & Exterior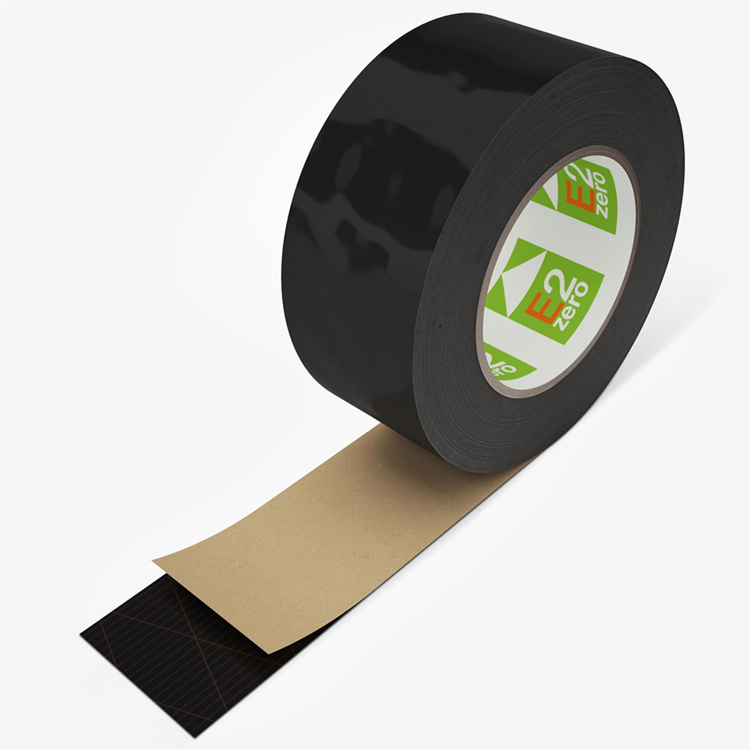 Durable sealing tape for interior and exterior use. One tape for multi-purpose applications.